Looking for Livingston Junk Hauling?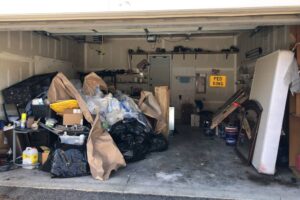 We are your local experts for Livingston Junk Hauling! Removing junk items, waste, garbage, and even yard debris can be a lot of work. It may seem easy, but it can quickly become overwhelming. It will take more than one pair of hands to do a complete cleanout of your place.
There is so much to get rid of that it will take a lot of time and even more manpower. This is why there is a need to hire professionals for Livingston Junk Hauling.
You need the expertise, manpower and the special mode of transportation to dispose of all that waste. 406 Removal & Hauling has your back. Hire professionals like us to do that dirty work.
Clients in the Gallatin Valley and beyond can expect nothing but quality results from our cleanup services and more because of the processes we follow. We come fully equipped for the task, which includes garbage bags, boxes, containers, and pushcarts so we can easily get rid of items no matter how heavy or large. We will be careful with the removal, and we will be able to dispose of them properly and completely with the help of a truck and trailer big enough to make it all fit. Your place will be cleaned out in no time.
Why Choose Us:
We treat your property as if it were our own property.
We sort and recycle as much as we can.
Clean and Professional.
Tried and True Processes.
We can help with Livingston Junk Hauling!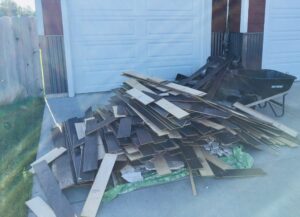 Have a lot of items in your house that you don't know what to do with? These items are taking up so much of your already limited space and you are not even planning on using them anymore. So why keep them? If your issue is that there are too many items, you are feeling overwhelmed, or you can't get rid of them yourself. Consider hiring a junk removal service from professionals such as 406 Removal & Hauling. We can help remove these items from your home in a timely and efficient manner.
We can conduct building cleanouts for our clients, leaving no debris, waste, or junk items behind. We'll make sure to clean out the entire building and dispose of all the trash that needs to be removed.
We can also get rid of the junk and debris inside apartments. We will clean the entire place out, making sure that any junk items will be removed and recycled if possible. The rest will be disposed of properly.
We can even clean out entire storage units that have been left unclaimed for quite some time. We conduct junk collection tasks, making sure that any useful items will be collected and repurposed if possible.
We can get rid of all the yard waste on your property. We will remove all the unwanted junk and debris, fallen leaves, and twigs. We will accomplish all of this without damaging the rest of your yard or landscaping.
New construction or remodel, we can handle light construction work as well. Shingles, tile, sheetrock, lumber. We will handle just about anything except for concrete, brick, block and stone.
All our services mentioned are available on the same day or next day, as you request it, as long as you contact us early during our office hours. Take advantage of our same-day services when you need them.
Bozeman, MT is not the only area we provide our services. We know that potential clients in the surrounding areas are also in need of help with junk removal, debris, and waste items. We have chosen to expand our reach by providing the following areas as well:
Belgrade
Big Sky
Four Corners
Gallatin Gateway
Amsterdam/Churchill
Manhattan
Livingston
Three Forks
406 Removal & Hauling is the junk removal company that you can count on for a complete cleanout.
To be rid of waste, get in touch with us.
Call today for Livingston Junk Hauling!